StorageTek T10000B Tape Drive Repair
Strategic Support is the industry leader in tape drive repair. With a set price of $495  we can repair your StorageTek T10000B tape drive with a turn around time of 5-7 business days plus shipping.
Strategic Support also offers Advanced Exchange of your STK T10000B drive for a flat rate of $675.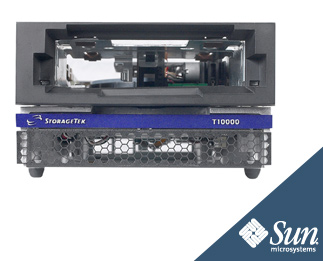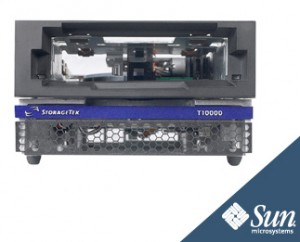 We guarantee that your StorageTek T10000B tape drive will be in perfect working order when we return it to you. We test all of our drives in their native environments to ensure this. Our goal is to minimize your downtime, while maximizing your cost savings. This is backed by our
6 month warranty!
We will repair it, or we will replace it for all FICON or FC models (100% yield).  ESCON  drives will be on best effort.
Drives with Permanent Encryption also $495 fixed rate price, however if we have to replace the main board, the drive will no longer be permanently encrypted.
Call us today at (866) 994-4235 or fill out the form below for StorageTek T10000B tape drive repair.
StorageTek T10000B Key Features
The StorageTek T10000B  is one of the most efficient drives. It combines the highest native data capacity on tape (1 terabyte) with the highest native throughput of 120 MB/sec.
 Lower total cost of ownership. You can reuse existing StorageTek T10000 media.
More dependable due to it's unique dual head design, this allows for fewer passes to fill a tape.
This drive is Cryptoready. StorageTek T10000B tape drives also work with the Sun Crypto Key Management System in order to enable simple, scalable data encryption.  StorageTek VolSafe secure media technology for WORM protection. is also used as well.