Steve Cline-President
Steve has been in the computer industry for over 34 years. He knows the ins and outs of tape storage equipment as well as the business. He has the experience needed to guide you through the process of keeping your storage equipment working and up to date.

Patti Toll – Contract Manager
Patti and Jeff have worked together at various companies for the past 23 years. A dynamic part of the team, Patti is always willing to jump in to help get things done. From managing the front office and working with the customers to hands-on in the lab and warehouse, her energy and positive outlook are key parts of Strategic Support's success. Patti loves spending time with her son, daughter-in-law, and grandchildren. And if you ask her if she'd like to live anywhere else – it's a resounding "NO!" She loves being near the beach.
Tonny Gustafsson – Sales 
Tonny has been in the computer industry since 1985.  He started with IBM as a Systems Engineer. After a couple of years, he transferred to Sales and Marketing where he worked with IBM's sports marketing on the ATP Tour and the LPGA Tour.  In 1994, he moved to Arizona from Sweden and started working in international sales selling computer parts, primarily storage related products.
Brennyn Mackey – Technician
Brennyn was born and raised in Arizona. He attended Mesa Community College at 16. He is studying subjects of international business, and foreign languages.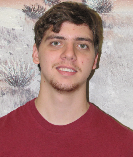 When he's not in the lab repairing equipment, he is enjoying himself while playing computer games, watching critically acclaimed films, and doing various activities with friends.