Jeff Korte – Manager, Technical Services/Sales
With over 33 years in the computer service industry, Jeff has spent the last 24
years in the data storage industry. He has served as a depot technician, field engineer, tech support engineer, and a technical manager (just to name a few). He has worked with end-users, resellers/distributors, and has acted as a technical liaison for OEM's, including Xerox, AT&T, Lucent, Alcatel. He and Patti have worked together for the past 21 years.
What is Jeff's favorite part of his role? "After 31 years I still really enjoy working with customers to resolve their issues. Thanks to the privilege of serving these customers I have developed some great business relationships," said Korte. When he's not locked in the lab, Jeff loves the great outdoors. He's always planning his next hunting or fishing expedition.
Steve Cline-President
Steve has been in the computer industry for over 34 years. He knows the ins and outs of tape storage equipment as well as the business. He has the experience needed to guide you through the process of keeping your storage equipment working and up to date.

Patti Toll – Office Manager
Patti and Jeff have worked together at various companies for the past 23 years. A dynamic part of the team, Patti is always willing to jump in to help get things done. From managing the front office and working with the customers to hands-on in the lab and warehouse, her energy and positive outlook are key parts of Strategic Support's success. Patti loves spending time with her son, daughter-in-law, and grandchildren. And if you ask her if she'd like to live anywhere else – it's a resounding "NO!" She loves being near the beach.
Eric Bornfriend – Marketing Director
Eric brings over 10 years of marketing experience to Strategic Support Solutions. He has worked extensively in the technology industry, which makes him a perfect fit to lead the marketing team.
Tonny Gustafsson – Sales 
Tonny has been in the computer industry since 1985.  He started with IBM as a Systems Engineer. After a couple of years, he transferred to Sales and Marketing where he worked with IBM's sports marketing on the ATP Tour and the LPGA Tour.  In 1994, he moved to Arizona from Sweden and started working in international sales selling computer parts, primarily storage related products.
Tom Ruud – Technician
Thomas has been in the technical field for over 23 years, working with companies such as Nokia, Kodak, QLX Imaging (Qualex), Intel and even the BBC.
Thomas has an Electronics Engineering and Computer Networking background. He prides himself in generating positive results and maintaining excellence and quality assurance in the testing and repair of computer and tape backup equipment.
In his off time, Thomas is active in gaming, music, movies and art. Thomas has interests ranging from filmmaking and music composition to painting and graphic design,
just to name a few. Tom values his integrity, strength, and ability to take the time to do things right the first time.
Brennyn Mackey – Technician
Brennyn was born and raised in Arizona. He attended Mesa Community College at 16. He is studying subjects of international business, and foreign languages.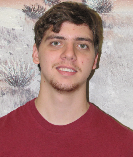 When he's not in the lab repairing equipment, he is enjoying himself while playing computer games, watching critically acclaimed films, and doing various activities with friends.
Mike Matthiessen – Warehouse Manager
Mike has been in the shipping industry since 1998.  In his time here, he has turned our warehouse into one of the most organized ones in the industry.  He is responsible for managing an inventory of over 30,000 items.  Mike is also charged with preparing all of the outgoing shipments to our customers.  From a tiny component to a huge library, he carefully packages and ships to our customers worldwide.  He also runs the forklift and relocates the tested and received products to inventory.