StorageTek STK 9714 Tape Library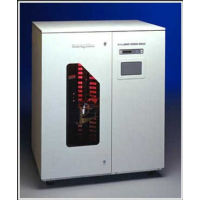 The STK StorageTek 9714 Tape Library is an essential part of many data centers. Ensuring that they are in peak condition is a big responsibility. Strategic Support Solutions can help with parts, service, repair and maintenance programs for the STK 9714 tape library. Secure data for short and long term access for natural and accidental disaster recovery plans. Strategic Support has many of the essential parts on hand for purchase or we can send out an Advanced Exchange Repair. We can also repair your tape StorageTek 9714 tape library, tape drive, hand assembly, or power supply in our lab.
Call us at 866-994-4235!
| Part Number | Description |
| --- | --- |
| 10148003 | HD68, DIFF, TERMINATOR |
| 3082820XX | 6 CELL ARRARY ASSEMBLY |
| 3102042XX | PRX CARD |
| 3102066XX | PRS CARD, NARROW SCSI SE/DIFF |
| 3102135XX | PRC CARD, CPU W/FLOPPY |
| 3102203XX | PRZ CARD, POWER SUPPLY |
| 3102223XX | PRW CARD, FW DIFF INTERFACE |
| 3102459XX | Z BELT |
| 3102460XX | Z CABLE ASSEMBLY |
| 3102606XX | Z & THETA MOTOR ASSEMBLY |
| 3102621XX | THETA BELT |
| 3102643XX | THETA CABLE ASSEMBLY |
| 3102679XX | HAND ASSEMBLY |
| 3102756XX | OPERATOR PANEL |
| 3102979XX | PROXIMITY SWITCH CABLE ASSEMBLY |
| 3131031XX | 9714 FRAME ASSEMBLY |
| 3131039XX | DLT SCSI ID & TTI CABLE ASSEMBLY |
| 3131040XX | FAN ASSEMBLY |
| 31310920XX | OPERATOR PANEL CABLE ASSEMBLY |
| 3131253XX | Z CARRIAGE ASSEMBLY |
| 3131254XX | Z COLUMN ASSEMBLY |
| 3131273XX | Z FLEX CABLE ASSEMBLY |
| 3131302XX | DLT 2000, DIFF, DRIVE/TRAY ASSEMBLY |
| 3131303XX | DLT 2000, SE, DRIVE/TRAY ASSEMBLY |
| 3131304XX | DLT 4000, DIFF, DRIVE/TRAY ASSEMBLY |
| 3131305XX | DLT 4000, SE, DRIVE/TRAY ASSEMBLY |
| 3131306XX | DLT 7000, DIFF, DRIVE/TRAY ASSEMBLY |
| 3131307XX | DLT 7000, SE, DRIVE/TRAY ASSEMBLY |
| 3131308XX | DLT 2000, DIFF, DRIVE & SHUTTLE |
| 3131309XX | DLT 2000, SE, DRIVE & SHUTTLE |
| 3131310XX | DLT 4000, DIFF, DRIVE & SHUTTLE |
| 3131311XX | DLT 4000, SE, DRIVE & SHUTTLE |
| 3131312XX | DLT 7000, DIFF, DRIVE & SHUTTLE |
| 3131313XX | DLT 7000, SE, DRIVE & SHUTTLE |