Qualstar Tape Library Maintenance, Repair and Support.
Strategic Support Solutions offers everything you could need for your Qualstar tape library, including , Library Parts and Tape Drives , Maintenance Support, Non-Contract Onsite Time and Materials.
Call us today at (866) 994-4235.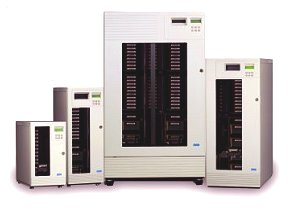 Strategic Supports offers the following services for your Qualstar tape library or drives:                                      
Maintenance support – 5x9xNBD and 7x24x4

Includes all parts, onsite labor, and technical support for the entire term of your agreement
Library parts and tape drives

Depot repair service
Parts purchase
Advance Exchange
Strategic Support works with all Qualstar TLS & RLS Series Tape Libraries.
Call Strategic Support Solutions today at (866) 994-4235 for all your Qualstar tape library and Qualstar tape drive needs. From onsite maintenance to repairs and exchanges, Strategic Support is the right company for the job. We are the experts at minimizing downtime while maximizing cost savings.