The cloud protected file sharing platform for businesses

Datto Drive is not only the first cost effective file sync and share platform for business. But is also privately deployed and protected by the proven secure Datto Cloud.

You can rest assured that you can easily enable Datto Drive locally or in the cloud. That way you and keep any files or folders you might have synced across all user devices. As well as share business files in and outside of the organization.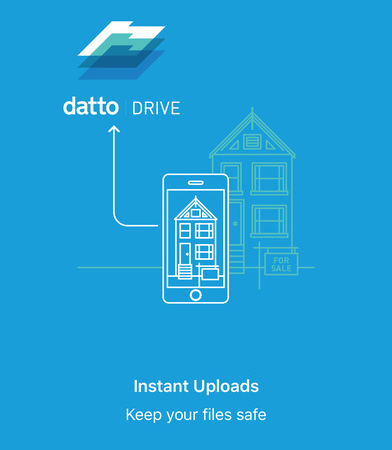 The Datto Drive, automatically backups up and recovers files on demand, guaranteeing your valuable business data is available even if all of your servers fail or are destroyed in a disaster.

Ideal for sharing large files, collaborating with partners, or just plain accessing your files from any device. The Datto Drive is available with unlimited users for one flat fee in the Cloud. Or, another option is that the Datto Drive local can be deployed on DNAS and SIRIS 3 in order to handle more sensitive data, all while providing the exact same user experience and easy accessibility from any local hardware at no extra cost. Both arrangement methods are fully backed up by the secure Datto Cloud. So there are no worries about losing your data no matter if you are in the office or on the road in another country. Collaborate with partners and employees anytime, anywhere, from any device to ensure that you get your business done right and done fast.