Quantum ADIC PX506 Service & Repair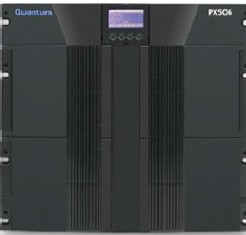 The Quantum PX506 is an extremely versatile tape library. It offers over 70 native terabytes of native capacity in a single 10U frame. The PX506 bridges the gap between workgroup and enterprise storage needs. The PX506 is a groundbreaker with capacity, performance, features and the protection of Quantum's FlexLink scalable architecture.
High reliability and flexibility to adapt to changing environments
Available with the new DLT-S4 nFC tape drive! – Also available with SDLT 600 nFC and SCSI, LTO-2 or LTO-3 NFC and SCSI
Mix and Match with PX502 and PX510
Strategic Support Solutions can help help your data center save time and money with Quantum ADIC PX506 Tape Library Maintenace and Repair, Service and Support. We have the inventory in stock and have the hands on experience dealing with all isues regarding the Quantum ADIC PX506 tape libraries and tape drives.
Specs:
10 to 40 TB
88 slots
4 magazines
Configurable up to 6 drives
70.4/140.8TB native/compressed with DLT-S4, 777GB/hr/1.56TB/hr, native fibre channel for library and drive.
Send your Quantum PX506 tape library, tape drive, picker assembly, power supply or other part in to Strategic Support Solutions. We will evaluate it, determine the issue and provide an estimate for repair of your Quantum PX506.
Strategic Support Solutions offers Annual Maintenance Contracts for the Quantum PX506 tape libraries.. Our programs run from 5 x 9 x Next Day to 7 x 24 x 4.
Need a tape drive or a Quantum PX506 tape library repaired? Or need a tape experienced technician on-site for Quantum ADIC support? Strategic Support Solutions offers several different options to charge our clients only for the time spent and parts used. Call 866-994-4325 for more information on time and materials service for repair of the Quantum ADIC PX506 and its components.
Strategic Support Solutions offers on-site repair services to resolve performance issues without your Quantum Scalar ADIC PX506 tape drive ever having to leave your location. Contact us at sales@s3fix.com to get a quote.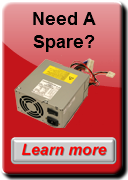 Strategic Support Solutions is the perfect partner to help the busy data center staff maintain their own Quantum tape libraries and drives. Ask about our Spares Kits!
Strategic Support Solutions can provide technical telephone Quntum support to your IT staff, walking them through troubleshooting and repairs for Quantum ADIC tape libraries and tape drives.
Call us today at 866-994-2680 or fax us at 321-610-3903. You can also email us at sales@s3fix.com
Part Number
Alternate
Part Number
Description
Part Sales
Part
Exchanges
Repair
PR-AF9UZ-YF
 
FRU, ZERO DRIVE CHASSIS, PX502
PR-BF9UZ-YF
 
FRU, ZERO DRIVE CHASSIS, PX506
PR-CF9UZ-YF
 
FRU, ZERO DRIVE CHASSIS, PX510
PR-UF9DA-YF
 
FRU, SYSTEM CONTROL BOARD, SCSI
PR-UF9DC-YF
 
FRU, SYSTEM CONTROL BOARD, FIBRE
PR-UF9CF-YF
 
FRU, BRIDGE CARD, FC1202
PR-UF9PZ-YF
 
FRU, POWER SUPPLY
PR-UF9NZ-YF
 
FRU, MAGAZINE, DLT
PR-UF9MZ-YF
 
FRU, MAGAZINE, LTO,
PR-AF9EZ-YF
 
FRU, BACKPLANE, PX502
PR-BF9EZ-YF
 
FRU, BACKPLANE, PX506
PR-CF9EZ-YF
 
FRU, BACKPLANE, PX510
PR-DF9KZ-YF
 
FRU, BACKPLANE, HORIZONTAL
PR-UF9FZ-YF
 
FRU, HAND ASSEMBLY
PR-AF9LZ-YF
 
FRU, BEZEL ASSEMBLY, PX502
PR-BF9LZ-YF
 
FRU, BEZEL ASSEMBLY, PX506
PR-CF9LZ-YF
 
FRU, BEZEL ASSEMBLY, PX510
PR-UF1QA-YF
 
SDLT600 SCSI DRIVE CANISTER ASSEMBLY
PR-UF4QC-YF
 
SDLT600 NFC DRIVE CANISTER ASSEMBLY
PR-UF2QA-YF
 
HP LTO-2 SCSI DRIVE CANISTER ASSEMBLY
PR-UF3QA-YF
 
HP LTO-3 SCSI DRIVE CANISTER ASSEMBLY
PR-UF5QC-YF
 
HP LTO-3 NFC DRIVE CANISTER ASSEMBLY
PR-UF8QC-YF
 
FRU, DRIVE CANISTER, NFC, DLT-S4, PX500
PR-UF9DC-YF
 
FRU, SYSTEM CONTROL BRD, FIBRE
PR-UF9VZ-YF
 
FRU, FAN, DRIVE CANISTER
PR-BF9TZ-YF
 
FRU, FAN, PX506
PR-CF9TZ-YF
 
FRU, FAN, PX510
PR-DF9HZ-YF
 
FRU, REGULATOR BOARD
PR-UF9GZ-YF
 
DRU, DRIVE SLED BOARD
PR-UF9ZZ-YF
 
FRU, ETHERNET SWITCH
PR-UU5QC-YF
 
HP LTO3 FC DRIVE
PR-UU1QA-YF
PR-UF1QA-YF
SDLT600 LVD SCSI DRIVE
PR-A14AC-YF
 
SDLT600 FC DRIVE
PR-UU2QA-YF
 
HP LTO2 LVD SCSI
PR-UU3QA-YF
 
HP LTO3 LVD SCSI