Quantum ADIC PX502 Service & Repair
The Quantum PX502 is extremely versatile, offering features like scalable capacity, optional redundant power along with the capability to mix media and drive technologies. This entry-level library is extremely easy to scale. Just by adding additional tape drives and slots. This tape library can be seamlessly stacked with another PX502 for additional capacity. The PX502 provides you with a very wide range of connectivity. This range includes Fibre Channel, iSCSI and several tape drive support options.
Matchless capabilities, drive and cartridge slot-density matched with seamless scalability.
Redefines entry-level tape library value with its high capacity and easy to use features.
Available with a broad range of tape technologies including LTO-3, LTO-2,    DLT-S4, SDLT    600 and SDLT 320
Strategic Support Solutions can help help your data center save time and money with Quantum ADIC PX502 Tape Library Maintenace and Repair, Service and Support. We have the inventory in stock and have the hands on experience dealing with all isues regarding the Quantum Scalar i500 tape libraries and tape drives.
Specs:
Max. Native Capacity (TB): 25.6
Max. Compressed Capacity (TB): 51.2
Max. Drive Count: 2
Max. Tape Cartridges: 38
Min. Tape Cartridges: 32
Mail Slot Count: 4
Drive Compatibility:  LTO1, LTO2, LTO3, SDLT-320, SDLT-600
Supported Connectivity: 1Gb FC, 2Gb FC, 4Gb FC, 1GbE, 1Gb iSCSI, Ultra 160 LVD SCSI, Ultra 320 LVD, SCSI, Ultra/Ultra2 SCSI
Form Factor (Base): 4U Form Factor (Base) 4U Form factor
Send your Quantum PX502 tape library, tape drive, picker assembly, power supply or other part in to Strategic Support Solutions. We will evaluate it, determine the issue and provide an estimate for repair of your Quantum PX502.
Strategic Support Solutions offers Annual Maintenance Contracts for the Quantum PX502 tape libraries.. Our programs run from 5 x 9 x Next Day to 7 x 24 x 4.
Need a tape drive or a Quantum PX502 tape library repaired? Or need a tape experienced technician on-site for Quantum ADIC support? Strategic Support Solutions offers several different options to charge our clients only for the time spent and parts used. Call 866-994-4325 for more information on time and materials service for repair of the Quantum ADIC PX502 and its components.
Strategic Support Solutions offers on-site repair services to resolve performance issues without your Quantum Scalar ADIC PX502 tape drive ever having to leave your location. Contact us at sales@s3fix.com to get a quote.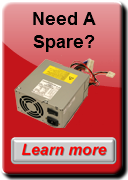 Strategic Support Solutions is the perfect partner to help the busy data center staff maintain their own Quantum tape libraries and drives. Ask about our Spares Kits!
Strategic Support Solutions can provide technical telephone Quntum support to your IT staff, walking them through troubleshooting and repairs for Quantum ADIC tape libraries and tape drives.
Call us today at 866-994-2680 or fax us at 321-610-3903. You can also email us at sales@s3fix.com
Part Number
Alternate
Part Number
Description
Part Sales
Part
Exchanges
Repair
PR-AF9UZ-YF
 
FRU, ZERO DRIVE CHASSIS, PX502
PR-BF9UZ-YF
 
FRU, ZERO DRIVE CHASSIS, PX506
PR-CF9UZ-YF
 
FRU, ZERO DRIVE CHASSIS, PX510
PR-UF9DA-YF
 
FRU, SYSTEM CONTROL BOARD, SCSI
PR-UF9DC-YF
 
FRU, SYSTEM CONTROL BOARD, FIBRE
PR-UF9CF-YF
 
FRU, BRIDGE CARD, FC1202
PR-UF9PZ-YF
 
FRU, POWER SUPPLY
PR-UF9NZ-YF
 
FRU, MAGAZINE, DLT
PR-UF9MZ-YF
 
FRU, MAGAZINE, LTO,
PR-AF9EZ-YF
 
FRU, BACKPLANE, PX502
PR-BF9EZ-YF
 
FRU, BACKPLANE, PX506
PR-CF9EZ-YF
 
FRU, BACKPLANE, PX510
PR-DF9KZ-YF
 
FRU, BACKPLANE, HORIZONTAL
PR-UF9FZ-YF
 
FRU, HAND ASSEMBLY
PR-AF9LZ-YF
 
FRU, BEZEL ASSEMBLY, PX502
PR-BF9LZ-YF
 
FRU, BEZEL ASSEMBLY, PX506
PR-CF9LZ-YF
 
FRU, BEZEL ASSEMBLY, PX510
PR-UF1QA-YF
 
SDLT600 SCSI DRIVE CANISTER ASSEMBLY
PR-UF4QC-YF
 
SDLT600 NFC DRIVE CANISTER ASSEMBLY
PR-UF2QA-YF
 
HP LTO-2 SCSI DRIVE CANISTER ASSEMBLY
PR-UF3QA-YF
 
HP LTO-3 SCSI DRIVE CANISTER ASSEMBLY
PR-UF5QC-YF
 
HP LTO-3 NFC DRIVE CANISTER ASSEMBLY
PR-UF8QC-YF
 
FRU, DRIVE CANISTER, NFC, DLT-S4, PX500
PR-UF9DC-YF
 
FRU, SYSTEM CONTROL BRD, FIBRE
PR-UF9VZ-YF
 
FRU, FAN, DRIVE CANISTER
PR-BF9TZ-YF
 
FRU, FAN, PX506
PR-CF9TZ-YF
 
FRU, FAN, PX510
PR-DF9HZ-YF
 
FRU, REGULATOR BOARD
PR-UF9GZ-YF
 
DRU, DRIVE SLED BOARD
PR-UF9ZZ-YF
 
FRU, ETHERNET SWITCH
PR-UU5QC-YF
 
HP LTO3 FC DRIVE
PR-UU1QA-YF
PR-UF1QA-YF
SDLT600 LVD SCSI DRIVE
PR-A14AC-YF
 
SDLT600 FC DRIVE
PR-UU2QA-YF
 
HP LTO2 LVD SCSI
PR-UU3QA-YF
 
HP LTO3 LVD SCSI