Quantum M2500 Tape Library Repair & Maintenance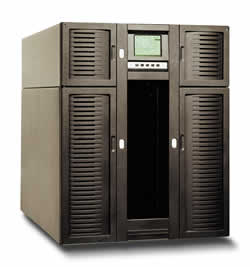 Quantum M2500 Tape Library Repair, Maintenance and Service is available from Strategic Support Solutions. We have the experience, training and inventory to support M2500 tape libraries and the tape drives. We offer options for every need and budget like:
We offer Annual Maintenance Contracts that run from 5 x 9 x Next Day to 7 x 24 x 4. Strategic Support Solutions' contracts for the Quantum M2500 and other tape libraries and drives help keep your data backup up and running.
Need a tape experienced technician on-site on an as needed basis? Do you want to only have a Quantum M2500 tape library repaired? Strategic Support Solutions offers service options that will include only the time spent and parts used. Call 866-994-4235 for more information on our T&M plans.
On-site repair services from Strategic Support Solutions offers troubleshooting and resolution of performance issues for your Quantum M2500 tape library without the library or the tape drives ever leaving your location. Contact us at sales@s3fix.com to learn more about our On Site Repair options.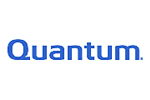 The support you need is a phone call away. Strategic Support Solutions provides technical telephone support to your IT staff, assisting in troubleshooting and repairs for Quantum M2500 tape libraries and tape drives.
Self Maintenance Programs from Strategic Support Solutions are the perfect solution to help a busy data center staff maintain their own Quantum M2500 tape libraries and drives. Ask about our Spares Kits!
| Part Number | Alternate Part Number | Description | Part Sales | Part Exchanges | Repair |
| --- | --- | --- | --- | --- | --- |
| 6420706-01 | | DLT/SDLT MAGAZINE | | | |
| 6420706-02 | | LTO MAGAZINE | | | |
| 6422700-01 | | REDUNDANT OPWER SUPPLY | | | |
| 6422701-01 | | DLT HAND ASSY | | | |
| 6422701-02 | | LTO HAND ASSY | | | |
| 6422702-01 | | SCSI I/F ADAPTER, LVD | | | |
| 6422702-02 | | SCSI I/F ADAPTER, HVD | | | |
| 6422703-01 | | SYSTEMS CARD, DLT | | | |
| 6422703-02 | | SYSTEMS CARD, LTO | | | |
| 6422704-01 | | DISPLAY GUI | | | |
| 6422713-01 | | CARD CAGE ASSY | | | |
| 6420703-01 | 6420200-02 | DLT8000 DRIVE ASSY, LVD | | | |
| 6420703-02 | 6420200-01 | DLT8000 DRIVE ASSY, HVD | | | |
| 6420703-23 | 6420703-22 | SDLT BRC DRIVE ASSY, LVD | | | |
| 6420703-24 | 6420800-03 | SDLT BRC DRIVE ASSY, HVD | | | |
| 6420703-25 | 6420800-05 | SDLT320 DRIVE ASSY, LVD | | | |
| 6420703-27 | 6420800-09 | SDLT600 DRIVE ASSY, LVD | | | |
| 6420703-30 | 6420800-04 | HP LTO DRIVE ASSY, LVD | | | |
| 6420703-31 | 6420800-07 | HP LTO2 DRIVE ASSY, LVD | | | |
| 6420703-32 | | HP LTO3 DRIVE ASSY, LVD | | | |
| 6420703-40 | | SEAGAGTE LTO DRIVE ASSY | | | |